Chess Coaching
in his own Academy
Chess Guru is one of the premiere chess-coaching academy in Mumbai-Mulund, Dombivli region that offer Chess Coaching to all levels of players. With the likes of the basics, to the rules of the game and maneuvers of the different pieces, we cater towards every training need of children. Not only beginners, but we also serve for Intermediate and advance level players by helping them train adequate skills and tactic to apply on their current game strategy.

Our academy guide young players with best instructions and thereby raising their skills to the apex. We also assist in bringing up amateur players by teaching them various skill and tactic that will eventually develop their game. We provide chess coaching to students at schools as well as our own academy. Our chess academy also offers wide range of curriculum for schoolchildren as well, which fits their routine. We can prepare any student to be mentally fit to become a competent chess player with our properly designed instructions. Being owned and managed by Mr. Amit Panchal, International FIDE Rated Chess Player, Chess Guru serves the best chess training to players in and around Mumbai.

Our sole mission is to identify the emerging talents around the city and enlighten their ability to the world. Competent coaching is provided to the students at our coaching academy before sending them to tournaments to ensure their success and play with enthusiasm. Chess Guru has the copyright of grooming emerging young players into great talented players. We teach students with strategic moves and innovative method of playing against experienced players. We ensure players to gain confidence by making them play games again different players within our academy through internal competitions.

Built with necessary amenities required for well training and growth of skills at our academy, we are emerging as a leading chess-coaching academy within the outskirts of Mumbai. We have groomed a numerous chess champions at our place, who have risen to great heights within a short period. Chess Guru always aims at catering its best for the young emerging talents and shaping them to a successful player.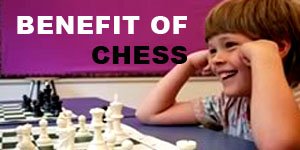 Improves Concentration level
Improves Decision making
Increases IQ level
Improves problem solving skills
Enhances reading ability
Increases memory
Enhances mathematical and logical abilities.